Garage Door Repair in Palm Beach County, Florida
We're a full service garage doors company in Palm Beach County that will take care of all your need, from repairs to installation. We're always here for you, so dont hesitate & give us a call!
Garage Door Repair & Installation in Palm Beach County FL
We are a professionals garage door repairs service providers offering quality services at affordable prices. We are available 24/7 to provide emergency repairs .
If you want to make sure that your garage door is working properly, it is best to contact an expert garage door repair service providers. A malfunctioning garage door opener can lead to serious injury. If you notice a problems with your garage door, such as a broken spring or damaged motor, call us immediately. We offers 24/7 emergency garage door repairs in Palm Beach County, Florida. Our technician are experienced & trained to fix most problem within no time.
We provide quality garage doors installation maintenance services. Whether you are looking for a new commercial garage door or a repairs for your residential garage door, we can help you find the perfect solutions . Our goal is to make our customers feel comfortable and keep their garage door working well.
Our team of highly trained professionals is ready to help you with any type of garage door problem. From residential garage door installation to commercial garage door replacement, we do it all. Contact us today for a free estimate.
We provide free estimates
We'll be happy to provide you with a free estimate for all garage doors work.
24x7 Emergency Services
When you needs it fixed fast , we're here for you.
Services all types of garage doors
We offers a comprehens'ive solutions for all your garage door need.
"The Garage Door Sharks are a very professional team of experts! They are extremely knowledgeable and their customer service is prompt and friendly. "
"My garage door was stuck open, and I was worried about the security of my house. I called Garage Door Sharks, and they responded quickly. They were professional, polite and worked quickly to repair the garage door.".
"I could not be happier with the service I received from Garage Door Sharks of Boca Raton! I am so glad that I found them online and will recommend them to everyone I know!"
We provide repair and installation of garage doors for residential and commercial buildings. Whether it's replacing springs, adjusting springs or servicing garage door openers, we do it all. Our technicians are trained professionals who get the job done right the first time. They are licensed and insured. All work is guaranteed.
Family owned and operated for trust and quality
Industry experience for expert service
Wide range of services for all your garage door needs
24×7 emergency service for when you need it most
Check-ups and repairs to ensure smooth operation
Get A FREE Quote Today!
Whether you need a simple repairs or a complete replacement, we're here for you. We use only the highest quality materials & workmanship to ensures your garage door is repaired or replaced quickly , efficiently. Contact us today for a free quote!
24x7 Emergency Garage Door Repair
Our garage door repair services are available 24/7 and we'll repair your door fast!
We provide 24×7 emergency garage door repair services in Palm Beach County, Florida. When you call our garage door repair experts in Palm Beach County, FL we'll send one of our certified technicians to quickly diagnose the problem. Our goal is to make sure your garage door is working properly again in no time.
We use state-of-the-art equipment to repairs garage doors efficiently & effectively. This includes computerized diagnostic equipments that allows us to determine the exact cause of the problem. Once we've identified the problem, we'll recommend the best solution for your individual situation.
Our team members are trained professionals who can handle all types of garage doors. They'll provide you with excellent customer service and work hard to make sure everything goes smoothly. When you choose Garage Door Sharks, you can rest assured that you'll receive quality repair at a fair price. Call now to schedule an appointment.
Experienced and licensed technicians
100% customer satisfaction guaranteed
Same-day service available
Excellent experience – our experts will take care of you.
Preventive maintenance of garage doors for homes and businesses
We are a family owned & operated business with a team of experts technicians with decades of experience serving both residential & commercial property owners in Broward County, South Florida, West Palm Beach, Deerfield Beach, North Palm Beach County, Pompano Beach, Boynton Beach, Royal Palm Beach and the surrounding areas with a price guarantee and expert installation and repair services.
A garage door opener is an important part of any home or offices . If you don't know what's wrong with your garage doors opener, you could end up paying for expensive repairs.
We offers preventive maintenance services so you can avoid those costs. Our technicians regularly inspects, clean, lubricate, tune, adjust, test, replace & install parts for garage doors openers. They can even fixs problems that occurs during routine operations.
Our preventive maintenance programs include:
• Garage Door Tune Up – includes a thorough inspection and cleaning of the garage door motor and tracks.
• Garage Door Cleaning – includes a thorough cleaning of the garage door panels and tracks.
• Lubrication – includes application of lubricant to moving components such as rollers, hinges, pulleys, cables, etc.
• Adjustment –  includes adjusting the tension of springs, cables, chains and torsion bars.
We service all garage door brands & take care of a wide variety of garage door problems. This includes broken garage door springs, panel replacement, 24/7 residential and commercial garage door maintenance and replacement, custom garage doors, garage door malfunctions, garage door opener repair, springs and cables. We provide excellent customer service.
The city of Boca Raton, Florida is home to more than 97,000 residents. That can make it difficult to keep up with garage maintenance. Garages need regular maintenance, and we can help. We invite garage owners to contact us today to learn about our garage door sales and services.
If your garage door is giving you trouble, don't wait until it's too late to have it repaired. We offer 24/7 emergency service so you won't be left in the lurch with a broken garage door.
Our services include:
Broken Garage Door Springs
Panel Replacement
24/7 Residential & Commercial Garage Door Maintenance & Replacement
Custom Garage Doors
Garage Door Malfunctions
Garage Door Opener Repair
Spring & Cable Repair
We offer excellent customer service and are always available to answer any questions you may have. Call us today and let us help you with all your garage door needs.
Garage Door Maintenance Services in Palm Beach County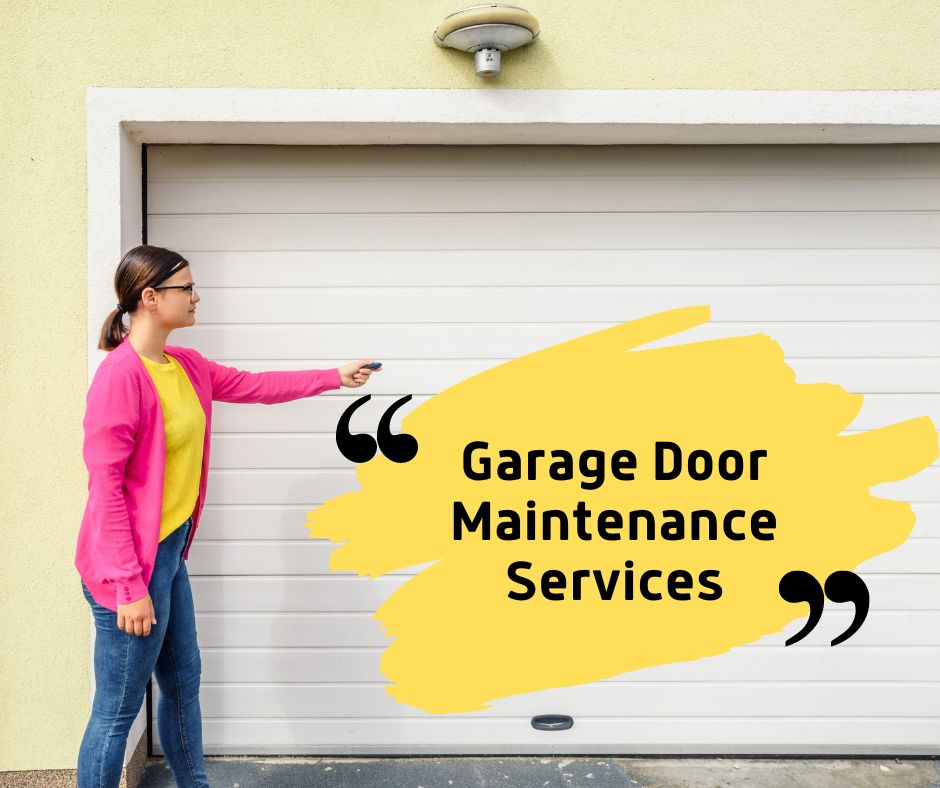 A garage door is one of the most important part of your homes. It protects you & your family from weather damage, burglars, other hazards. If it isn't maintained properly, however, it could lead to expensive repair down the road. Luckily, there are many way to keep your garage door running smoothly. One way is to hire a professional garage door repair service like Garage Doors Sharks.
The team at Garage Doors Sharks offer comprehensive garage door maintenance service including spring replacement, track lubrication, torsion tube adjustment, & much more. They can even fix broken rollers, replace cables, & install new door. This type of preventive care help ensures that your garage door lasts longer & saves you money in the long run.
To avoid problems, your garage door needs regular maintenance. Here are some tips to keep your door safe and working all year round:
Check the motor regularly. Check the chain tension and adjust it as needed. Make sure the chain is tight enough to keep the door securely closed.
Look for signs of wear. Look for loose hinges or worn bearings. Replace these parts immediately if necessary.
Make sure the roller wheels are properly aligned. If they aren't centered, the door won't open smoothly.
Keep the door clean. Dirt collects on the underside of the door and causes friction. If you clean the door regularly, it'll remain free to move.